The Company has been on the market for over 50 years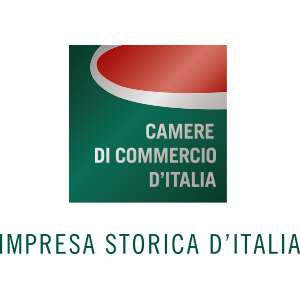 Falegnameria Franceschetti is known on the market for its experience accumulated over four generations. Our creative handiwork has been refined over the years and we still consider past ideas and expertise as important resources for the development of the company. In the 1980s, the company produced internal and external fixtures, stairs, balconies and everything else needed for construction. Later on, in the 1990s, the company took on specialised personnel and acquired advanced machinery for the production of interior doors made of all types of wood, and semi-finished doors for third parties.
In 2012, the company obtained certification for the production of REI 30 and REI 60 solid and glazed one and two-leaf fire doors, and SOUNDPROOFED certified doors with noise reduction up to 38 dB.
The company currently consists of four family members and seven highly qualified employees well versed in conducting business with a keen sense of commitment and professionalism and a passion for timeless craftsmanship.
The company looks to the future with optimism and is investing in new projects in order to create a more comprehensive and satisfactory range of products in its search for new markets. Our doors are made to order, and so we can offer a greater choice of models and styles to suit our customers' needs. A professional approach to the selection of raw materials and painstaking creation of the finished product are among our key strengths.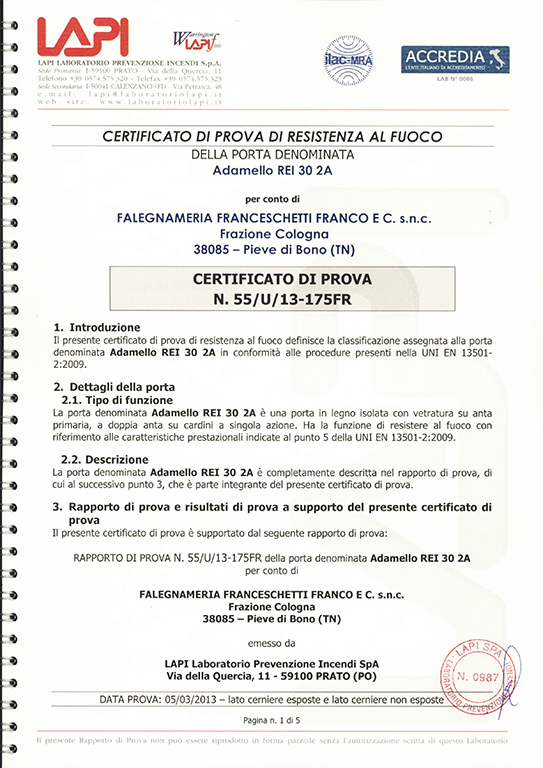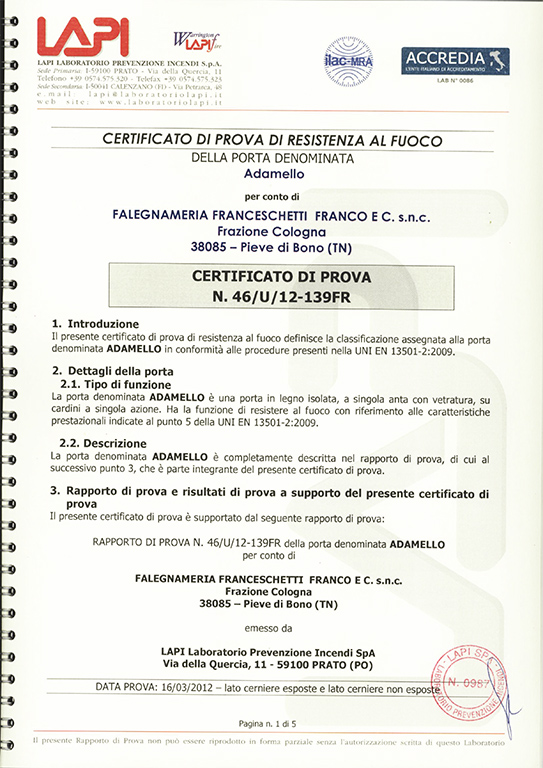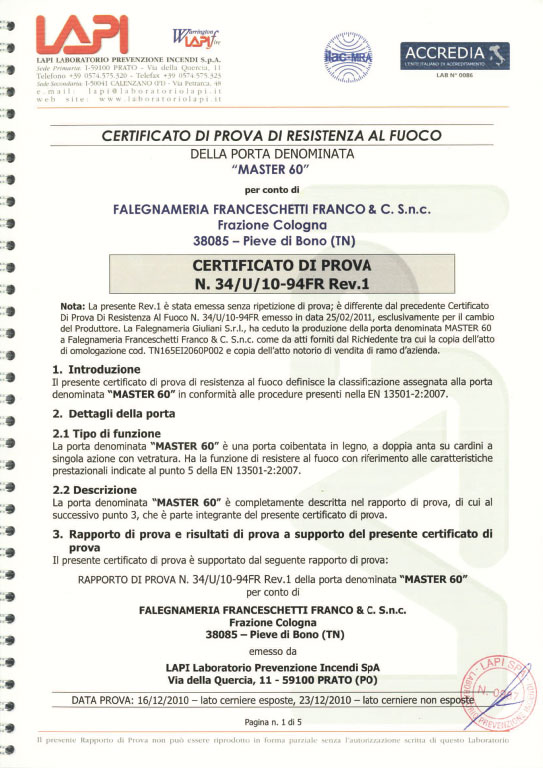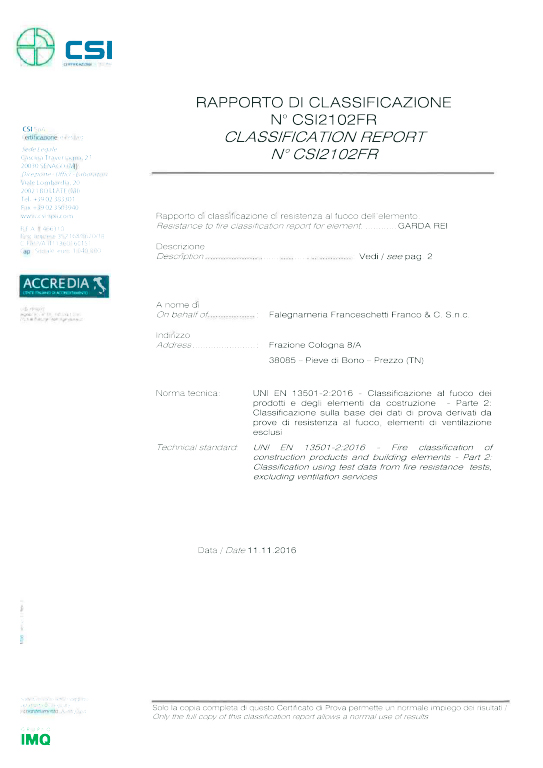 In 2013 we were certified and approved by the Ministry of the Interior for REI 30 and REI 60 solid and glazed one and two-leaf fire doors as required by the current European standard UNI 9723 and the new European standard EN-1634. The fire door has a solid wood frame with self-expanding seals for the retention of hot gas and thermal and acoustic seals for the retention of cold smoke.
Franceschetti joinery specializes in the artisan production of doors, through the experience of 15 highly trained employees, with the use of state-of-the-art numerically controlled machinery.